Healthcare and climate change
The fragility and failures of health system in many countries represents a major constraint to economic development.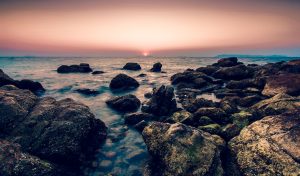 Poor health systems are a significant handicap to the economic development of many countries. We believe that addressing these shortcomings does not only require the mobilisation of public authorities, but also that of civil society and the communities themselves. Each of these actors must be involved in the modernisation process. This also requires actions on a very broad spectrum, since it involves not only conducting political and institutional reforms, but also setting up infrastructure and training projects. The interventions carried out by DMI Associates in this area cover all of these fields, through monitoring and evaluation of health projects and policies, to structuring and strengthening of health systems, along with the launch of awareness and training activities. Interventions can target a specific aspect, such as the structuring of emergency healthcare systems, the drug value chain, maternal, neonatal, family, etc… The company has implemented such activities in the Sahel and West Africa. In addition to its expertise and action on prison reform, DMI Associates has also developed penitentiary healthcare activities in Georgia, Cameroon and Algeria.
Harmonious economic and social development increasingly implies taking environmental issues into account. DMI Associates is increasingly integrating the following themes into all of its interventions: